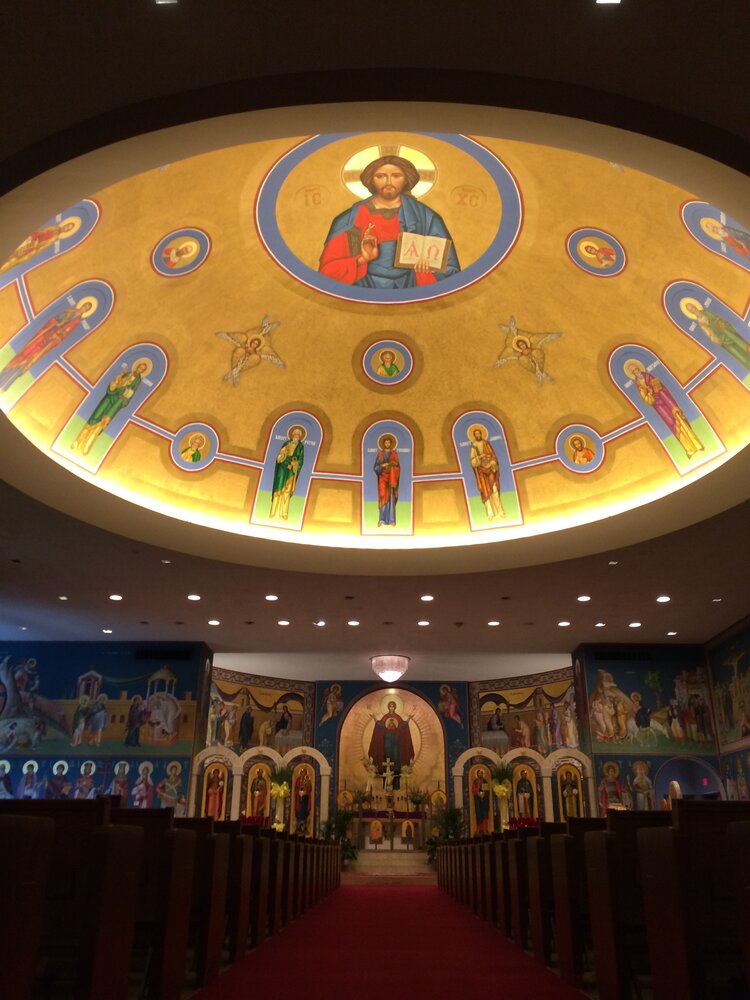 St. Paul Greek Orthodox Church...
is located in North Royalton, OH, serving the southern suburbs of Cleveland Ohio since 1966. Our church is in the Metropolis of Pittsburgh, The Archdiocese of America, and the Ecumenical Patriarchate of Constantinople.

We encourage you to spend some time with us and learn more about our church, our faith, and our membership. Here you will find the resources and information necessary to begin or continue an ongoing relationship with St. Paul Greek Orthodox Church, a church in the Orthodox faith that is unchanging in continuity and in the purity of the One, Holy and Apostolic Faith.
---
Upcoming Events
MAY 18 - 31
* Pilgrimage to the Holy Land and Cyprus with Father Costas
* Deposit due FEBRUARY 10
* See flyer for more information...
* Complete Registration Form...
JUNE 5
* Annual Golf Classic Outing
* Various levels of Sponsorships available
* Family Picnic to follow golf
* Learn more here...