We provide you and your family with various opportunities to learn and experience many activities throughout Lent. Please take a moment to read this page and attend/register for as many opportunities as possible.
---
DECORATIONS FOR THE CHURCH
Approximately $3,500.00 is needed for the various decorations used throughout Lent for our church. Please consider making a donation in memory of... or for the health of... your loved ones.
Click here to make donation...
PALM SUNDAY LUNCHEON

APRIL 9, 2023
Luncheon following Divine Liturgy | learn more...
Make your reservation today...


Luminary bags with names of our departed loved ones will light our way as we walk around the church with the Epitaphio on Holy Friday evening. Cost is $5/name with a MAXIMUM of two names per bag. MUST purchase by April 9th to be included. Place order here...


HOLY WEEK SERVICES
YOUTH EVENTS
APRIL 8, 2023
Lazarus Saturday Service, continental brunch, and palm folding | learn more...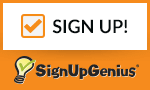 APRIL 14, 2023
Holy Friday Retreat for students in K-12 | learn more...
Girls 1st - 6th grade are invited to participate in the Holy Friday services as Myrofores | learn more...
APRIL 15, 2023
Ringing of the Bells during Liturgy on Holy Saturday morning | learn more...

APRIL 16, 2023
Egg Hunt for children 10 and under at 11:00 AM followed by the Agape Service | learn more...
---
RESOURCES
The Beauty of St. Paul Greek Orthodox Church
(a view from above)
---
---
Shop the Orthodox Marketplace
Share the Orthodox Christian Faith with an Iconogram